OWNER, PAWSITIVE EDUCATIONAL TRAINING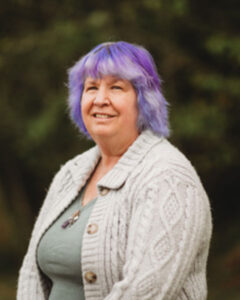 Mary Oquendo is a professional speaking strategist who works with seasoned as well as novice professional pet speakers. Mary understands the importance of not just encouraging the next generation of educators, but to give them the tools to effectively present and organize their knowledge to the next generation of pet professionals in an easy to digest manner, along with the necessary technical skills to keep ahead of the competition.
Mary has worked with thousands of students and has beamed with pride as she watched as professional pet educators reach and change the lives of their students. Mary's first student was a mobile grooming client who was coerced into taking her pet first aid class. Once the class ended, her client hugged her and thanked her. From there it was no stopping her.
Mary was awarded the 2012 David Salzberg Outstanding Contribution To The Pet Industry. Mary was first nominated for a Barkleigh Honors Award in 2012 and has been every year since. Mary is the host of two award winning podcasts, The Traveling Groomers & Women Petprenures.
Before founding Pawsitive Educational Training, an online educational portal for the professional pet industry, Mary has spoken and continues to speak at numerous professional pet educational conferences since 2006, as well as been published in Groomer To Groomer and Natural Awakenings magazines as columnists.
Mary got her start in the pet industry in 1998, when she answered a help wanted sign at a corporate grooming facility and in 2002 operated Pawsitively Pretty Mobile Grooming Salon until she retired in 2019.
You can reach Mary via www.PawsitiveEd.com, Facebook, or Mary@pawsitivelyPretty.com.
https://www.facebook.com/MaryOquendo2
https://www.youtube.com/@PawsitiveEducationalTraining
https://www.instagram.com/spirited_dog_productions/
Sessions
Panel: When Groomers and Vets Unite for Pet Health
CPR-PetTech First Aid and Care for Your Pets
CPR-PetTech First Aid and Care for Your Pets