Know Before You Go (for It!)
Special note: Electric will NOT be provided in the contest ring. You must supply your own cordless clippers where applicable.
Dog Policies
While we are here to celebrate our 4-legged friends, please remember to respect our show, the Convention Center, and the people around us by keeping the following rules in mind:
Dogs should only be on convention center property if they are being used for competitions, in-booth demos, or by a speaker for demonstrations.
Providers of dogs must register for the event and wear a badge for admittance onto the Trade Show Floor. No one is allowed in the Exhibit Hall without a badge.
Dogs may not be walked around the convention center for any purpose other than to be taken to the potty area, back to the holding area, spa, booth, to a contest, or demo.
Dogs are not permitted to potty by the convention center Administration Offices located in the back dock area. Signs will be posted.
The WPA Animal Safety and Handling Standards will be strictly enforced at all times during the event.
Contest Photos
Sponsored by

Spa/Bathing Area Use
Spa & bathing area will open on Thursday, March 9 at 5:00 pm and will close on Sunday, March 12 at 2:00 pm. There will be sign-up sheets in the bathing area for tub times. It will be open 24 hours a day with the following exceptions listed below:
Sunday, March 12: 10:00 am – 1:30 pm – Spa is reserved for Creative Styling competitors.
Competitors must stay within the dog bathing area and no one will be allowed to wander onto the trade show floor until it is open at 10:00 am.
Folding grooming tables, grooming arms, electrical, shampoo, conditioner, bathing tubs, and dryers will be supplied.
Competitors must provide their own grooming loops, towels, table risers, and any other equipment and tools they may need.
Please bring only one dog at a time for bathing and drying.
Personal tables or cages are not allowed in the bathing area; there simply is not enough space.
Electrical problems can occur, but class start times will be as scheduled. Plan your prep time so that you have an alternate plan to bathe and dry your dogs should there be downtime in the prep facility.
Please be considerate of others who are waiting. Bathe your dog as quickly as possible, and then move to one of the prepping tables while waiting for conditioners, etc. to work.
Spa facility users must clean up after themselves! Vacuum or gather up and dispose of all hair when finished and sanitize the tables with Clorox wipes that will be available in the Spa.
Holding Areas
The holding area will be in the back of Exhibit Hall B, next to the bathing spa and staff will monitor this area 24 hours a day.
The holding area will open starting Thursday, March 9 at 5:00 pm and will close on Sunday, March 12 at 4:00 pm.
You will be responsible for the care of all dogs you bring: exercising, feeding, watering, and cleaning up after your dog. For each dog, you will need to provide a crate (no soft-sided or fabric crates allowed), dishes, and food.
All dogs must be left in hard crates and you will be asked to sign a release when leaving your dogs.
Click HERE to view, download, and print all required forms prior to your arrival.
You will need one set of forms per dog. We will have extra Holding Room forms available onsite.
Dog Potty and Exercise Areas
Sponsored by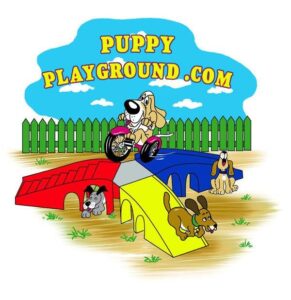 A dedicated Dog Potty Area will be located outside the back entrance of Hall B near dock B on the ramp. Please refer to the map. Please be sure to clean up after your dog! We will have an indoor exercise area near the holding room.
Dog Travel Checklist
Crate for each dog
Plastic sheet to go under the dog crate
Grooming loop
Grooming tools that have been sharpened
Plastic bags (for food, dirty towels)
Poop bags
Water bowl
Food bowl
Dog blanket
Towels for drying dog
Paper towels for cleanup
Collar and leash
Comfortable shoes and clothes
Grooming smock
If a dog is borrowed or rented, emergency phone number of dog owner
Disinfectant wipes
Current vaccination info for dog(s)
Take before/after photos of your hotel room