COME. SEE. DO.
Keep your technique and your business growing strong at GROOM'D – a trade-only experience for grooming professionals.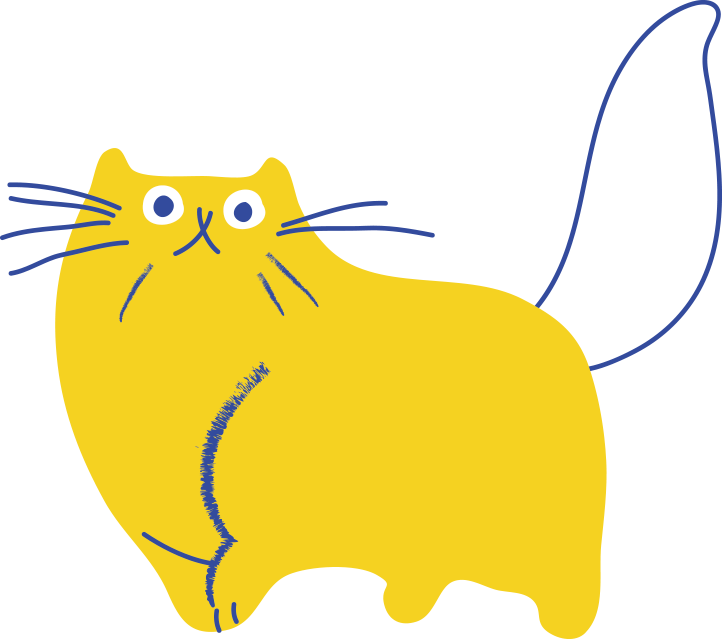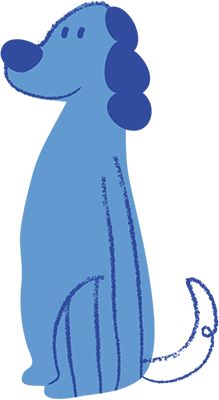 BEST IN SHOWS
We'll cut to the chase: If you're a professional groomer or kennel operator involved in the grooming space, you've come to the right place. GROOM'D is the ultimate one-stop-shop for pet care professionals at every stage of the game to discover new trends and tools, the latest in pet wellness, business insights and outstanding competitive artistry.
Whether it's your first time here or you're returning for more, GROOM'D is your gateway to a successful year ahead. Join your community March 8-10, 2024, at the Georgia International Convention Center in Atlanta, to brush up on your technique, showcase your talent and follow your passion to profitability!
WHAT YOU'LL FIND AT GROOM'D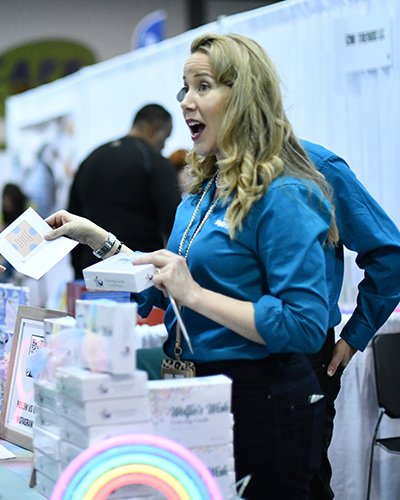 CONNECTIONS
GALORE
Socialize and share best practices with over 3,000 like-minded pet pros at fun networking events and across the show floor.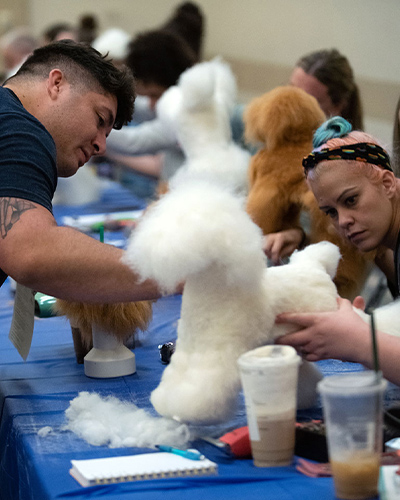 Top-Notch
Education
Learn how to master key techniques and grow your business in dozens of expert-led seminars and interactive sessions.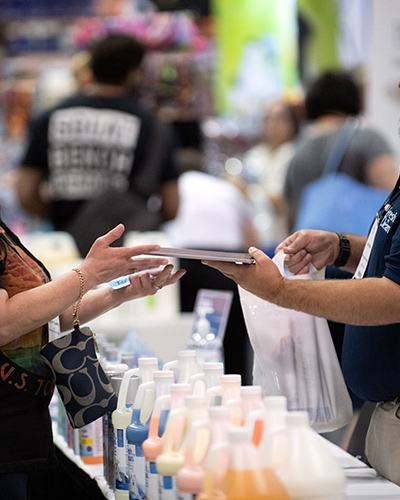 Tools of
the Trade
Shop 100+ exhibitors showcasing the latest grooming supplies, accessories and technology to upgrade your setup in our vibrant marketplace.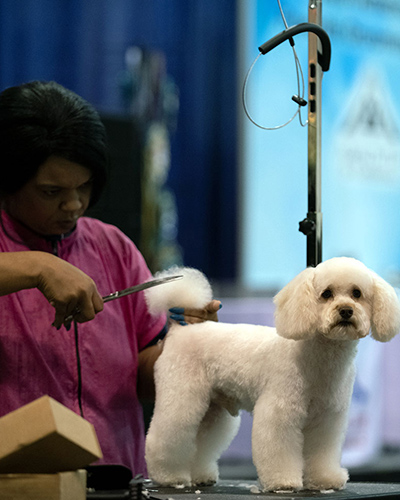 Grooming
Contests
Compete or grab a seat! Either way, you won't want to miss it when the largest prize pool in the Southeast is on the line — $18,000 in cash and prizes!
EXHIBITORS: REGISTRATION COMING SOON
THIS IS WHERE OUR COMMUNITY GATHERS
GROOM'D is the heart and soul of the professional grooming community for so many reasons.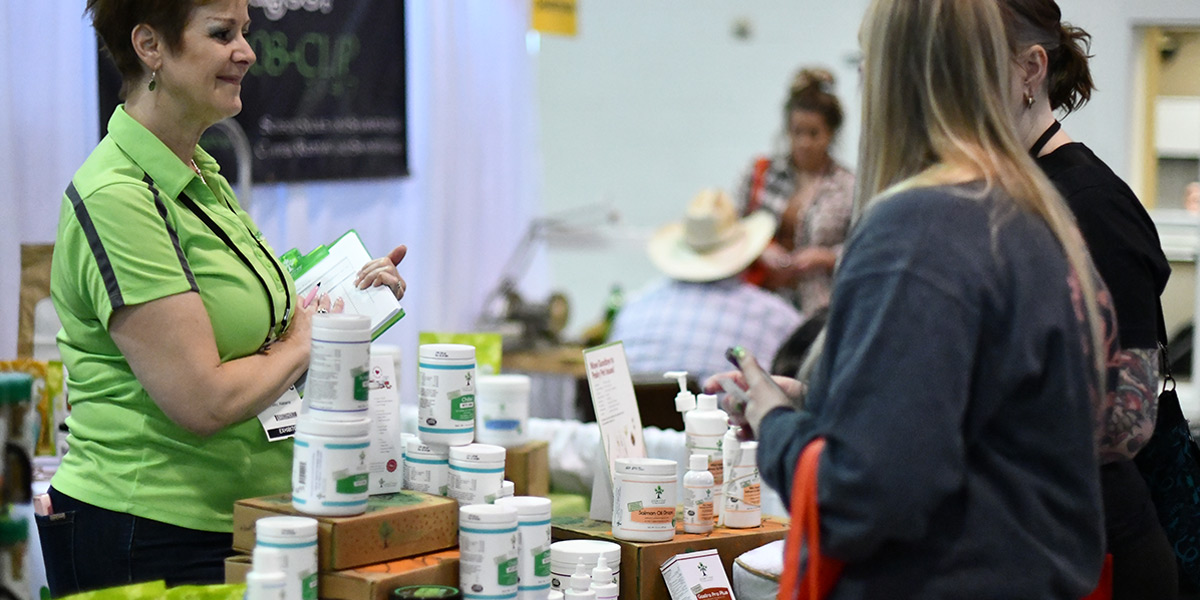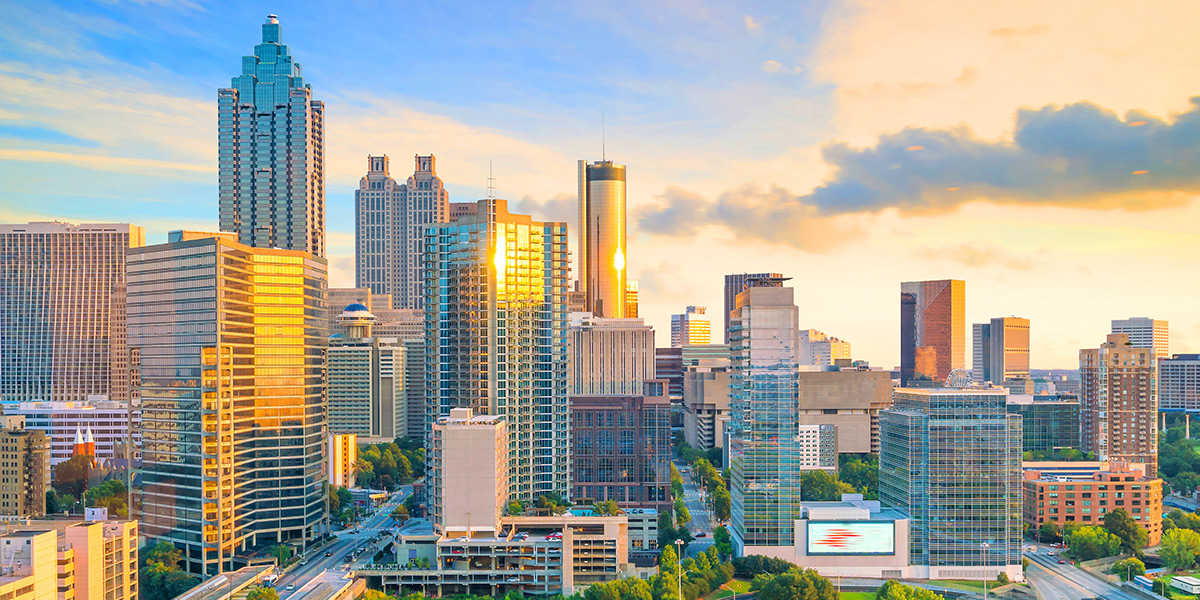 We're just a hop, skip and a jump away.
Start planning your trip to Atlanta! View hotel and travel information now to find the best rates.
FAQS
When and where is GROOM'D?
GROOM'D 2024 takes place March 8–10, 2024, at the Georgia International Convention Center, 2000 Convention Center Concourse, College Park, GA 30337.
How do I register for GROOM'D?
Registration is now open. You can sign up to receive updates below on this page.
Are pets allowed at GROOM'D?
No personal pets are allowed at the show. Only pets used for demos or contests are allowed.
What are the trade show floor pass options available?
There are three pass types available for GROOM'D 2024. 3-Day Trade Show Floor Pass (Friday-Sunday) for $30. Weekend Trade Show Floor Pass (Saturday and Sunday) for $20 and Sunday Trade Show Floor Pass (Sunday Only) for $10.
What's included in an education pass and how much does it cost?
All onsite regular seminars will be first come, first seated. You can view all education pass options and pricing here.